Accurate wind and solar power forecasting services for energy markets

Aphelion Wind will help you obtain energy forecast performances, O&M tasks, and to increase renewable energy assets´ profitability through last-generation weather forecast systems.

Agrometeorological forecast services for businesses within the agricultural industry

Aphelion will help you obtain the most precise forecast services over agrometeorological variables which are essential for agricultural businesses decision-making, on a daily basis.

Weather platform and app for everyone's day-to-day activities

Your go-to dynamic platform to be up to date on the meteorological conditions of your area, or to plan outdoors activities.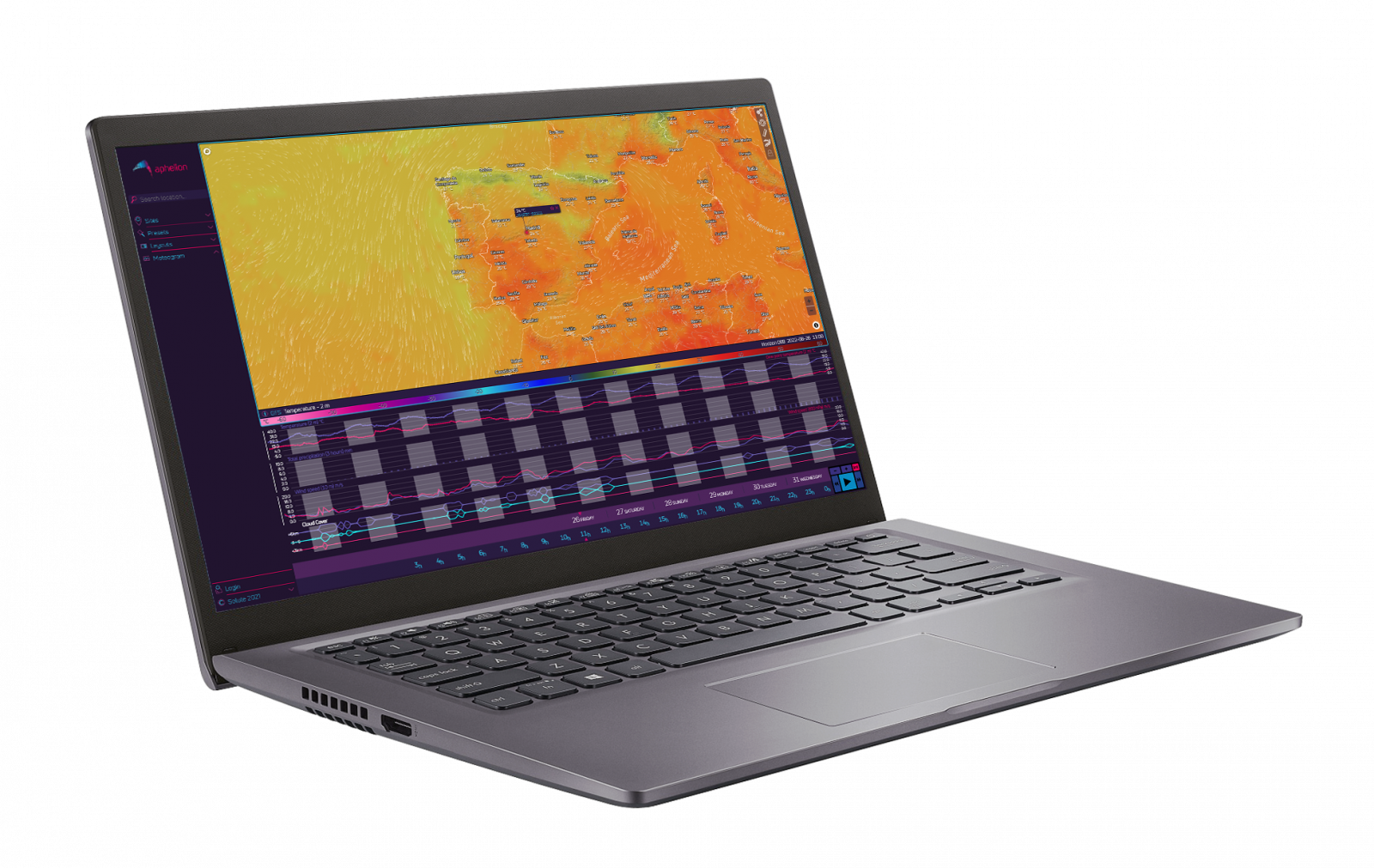 How does Aphelion work?
Numerical model + Machine Learning
Aphelion is powered by our hybrid system, which combines two methodologies: numerical weather models (NWM) and artificial intelligence models.
The combination of both technologies allows to obtain an accurate wind and solar power forecast, taking full advantage of meteorological long series data through several big data techniques.
The Aphelion's meteorology team has knowledge in the potential of this predictive system, and thus works to extrapolate methodologies and tools to different target sectors such as: renewable energies, agricultural industry, individuals and specific solutions.
Numerical Model
High-resolution (Weather Research Forecast) WRF model (3 km)
Through the configuration of high-resolution regional meteorological models (3 km), it is possible to obtain accurate forecasts at specific different locations. Within Aphelion´s database, there exists high-resolution topographic data which allows the topography´s influence to be considered in both regional and local weather forecasts.
The configuration of these models is especially useful when determining environmental conditions caused by severe meteorological phenomena, which could impact different types of operations and industrial environments.
The meteorological modeling team always updates its knowledge according to the latest mesoscale and microscale modeling developments, which allows it to include state-of-the-art solutions in all the services and projects it develops.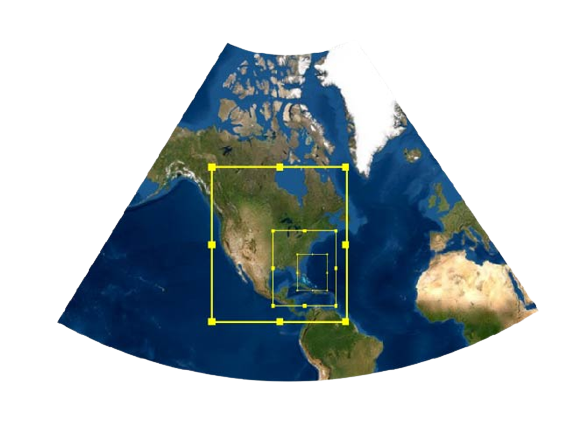 Artificial Intelligence Algorithm
+5 AI arquitectures power Aphelion´s engine
Artificial Intelligence and machine learning algorithms allow, from historical series of meteorological variables, to improve real-time forecasts and convert weather forecast into energy.
Aphelion is for everyone
From companies in the energy sector to regular individuals who to stay updated on the weather conditions in their communities. Moreover, there exists a large feature list for both company-driven and particular-driven services.
Individuals
Are you a weather geek? Aphelion´s unique, complete, and user-friendly interface will enhance all users´ experience. Moreover, its weather models´ accuracy will not stop your planning. Whether you seek a weekend getaway, do outside activities, or simply need to stay updated in your area, Aphelion will provide you with the most effective forecast and its detailed meteograms feature for your day-to-day activities.
The main differential factor that it has been developed under the direction of specialized meteorologists. This, undoubtedly, will provide you the most accurate weather forecast, even up to two weeks in advance. Additionally, the capability of comparing different variables on several levels or periods simultaneously through its up to four maps multi-view feature makes Aphelion a powerful tool in order to investigate not only the present state of the atmosphere, but also its evolution up to next 16 days. Furthermore, the continuous upgrades from our developers will increase usability and overall experience.
Companies
Several industries rely on solar power forecast and wind energy forecast for their day-to-day operations. Specifically, there are some fields which are benefited from Aphelion business-driven technical services: companies involved in the renewable energies industry (renewable energy forecast), such as wind and solar businesses; and companies positively influenced by agrometeorological forecast services, such as those in the agricultural sector .
Aphelion's main technical features that make it the perfect meteorological forecast tool for these industries are: its high-resolution models, one of them being our in-house developed WRF model, and its capacity of transforming meteorological conditions into energy and production forecast. Furthermore, the same team of meteorologists, data scientist, and software engineers that has developed Aphelion Wind is the one who will be providing ad-hoc solutions and online technical support to our users, at any time.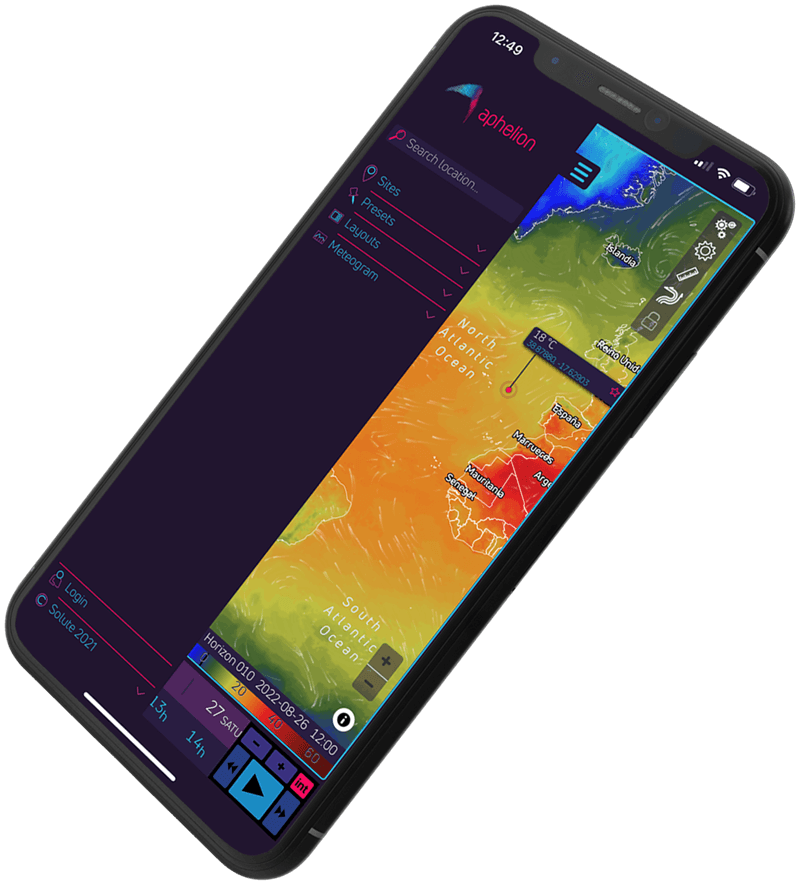 Individuals
For staying updated regarding the weather conditions in your community, visit Aphelion's online live weather map and download the Aphelion's mobile app, which is available on both the App Store and Google Play store.
Our team is always working to bring you updates and new features, so that you can keep enjoying Aphelion's benefits and weather forecasts.
Up to four multi-view maps with different models and variables
Short-term weather forecast (0-72 hours)
Extensive range weather forecast (up to 16 days)
Worldwide coverage
Customizable screen and variables.
Four daily forecast updates
Detailed meteograms
Sectors
Aphelion is able to report key benefits to different fields, which are described as follows:
• Renewable operators (wind and solar): Aphelion's wind power forecast and solar power forecast from meteorological data is essential for companies in the renewables energy sector. Thus, these features contribute major benefits to wind farm operators, since it is possible for them to plan maintenance tasks during low-production periods, anticipate earnings, and share in-advance production forecasts with grid operators or clients.
• Traders: to sell electricity on power exchanges, traders need to always have estimations of weather and renewable energy forecasts. With our forecasts, traders can rely on Aphelion Wind for day-ahead power forecasts during bids optimization, increase transaction earnings during daily, intraday, and continuous market forecasts, and even avoid penalties due to balance differences between delivered and announced energy productions.
• Businesses in the agricultural sector: Aphelion works as a connection link between the biggest global meteorological associations (NOAA, ECMWF, etc.) and particular agricultural producers. In detail, we offer high-resolution (up to 1 km) forecast services on several agrometeorological variables (precipitation, wind, humidity, radiation, among others.) which are key to improve the decision-making process over agricultural holdings. Pursuing this further, the access to this data is optimized to be available through different formats (weather report, dynamic maps, tables, time series, among others).
In order to learn more features about Aphelion´s wind power forecasting and technical details about one of ours tools, Aphelion Wind, you can download the and read the following user guide.
Aphelion Wind (PDF)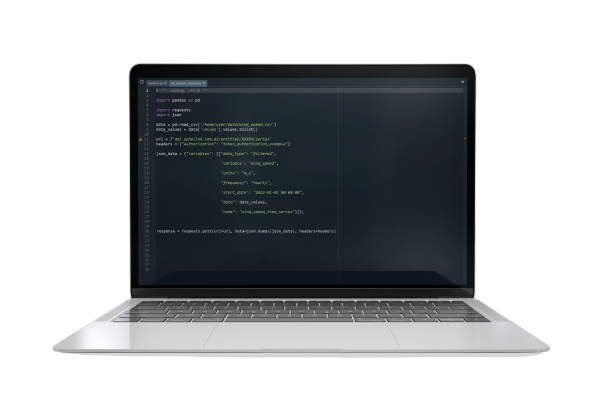 Weather API
With the aim to ensure accessibility to Aphelion Wind data, the specialized software developer team has created a REST API, where users can access forecasts in real time. This includes different models such as GFS, GDPS, Aphelion´s own 9 KM WRF, and energy forecasts. This also has historical data (Reanalysis).
This API always ensures accessibility. Furthermore, our API possesses availability to connect third-party apps, in order to enhance and diversify our users´ experience. Different platforms can connect to our API and obtain high resolution weather forecasts worldwide.
We make sure our API is fast and easy to use, where at anytime users can get weather and energy forecasts upon request and always adapted to our users´ need.
External inputs
NWP data (GFS, GDPS, ICON, among others)
Weather station records
Climatology reanalysis (ERA-5, MERRA-2, CFSR, among others)
Aphelion-generated data
WRF 9 & 3 km resolution
Model Output Statistics (MOS)
Geographical field projections data (PNG, TIFF, among others)
Standards and protocols
Central and unified database
Metadata complete list
API User Management
API features
Complete access to all products
Daily and unlimited queries
Data request through URLs
Projects & research
The Aphelion's team has been involved in the development of several research studies, which enhances our know-how and experience within the knowledge areas that are related to the forecast services and capacities we offer.
One of the team´s main values is to bring meteorological projects to the greatest technical accuracy closer to what customers demand. This is one of the reasons why the Aphelion team has done several research projects, which foster our experience in various knowledge areas correlated to the forecasting services we provide.
Downscaling analysis for Weather Extreme Events
The Aphelion team has experience in creating meteorological reports, in which different severe events are analyzed. They also provide in-depth explanations on how these events affect industrial facilities. In cases related to wind turbines, these studies are associated with roof cause analysis (RCA).
The developed methodology contributes to contextualize the prevailing meteorological conditions during mechanical or structural failures of a wind turbine through a downscaling analysis: from the synoptic scale, through mesoscale and concluding with local analysis.
The assessment of meteorological variables involved provides a complete vision of the atmospheric situation. To complete the study, the team reviews meteorological observations (radar images, satellite images, and data from automatic stations) and analyzes the outputs of the numerical prediction models. This information collection process allows to issue a diagnosis of the event that occurred and its role in the reported industrial failure.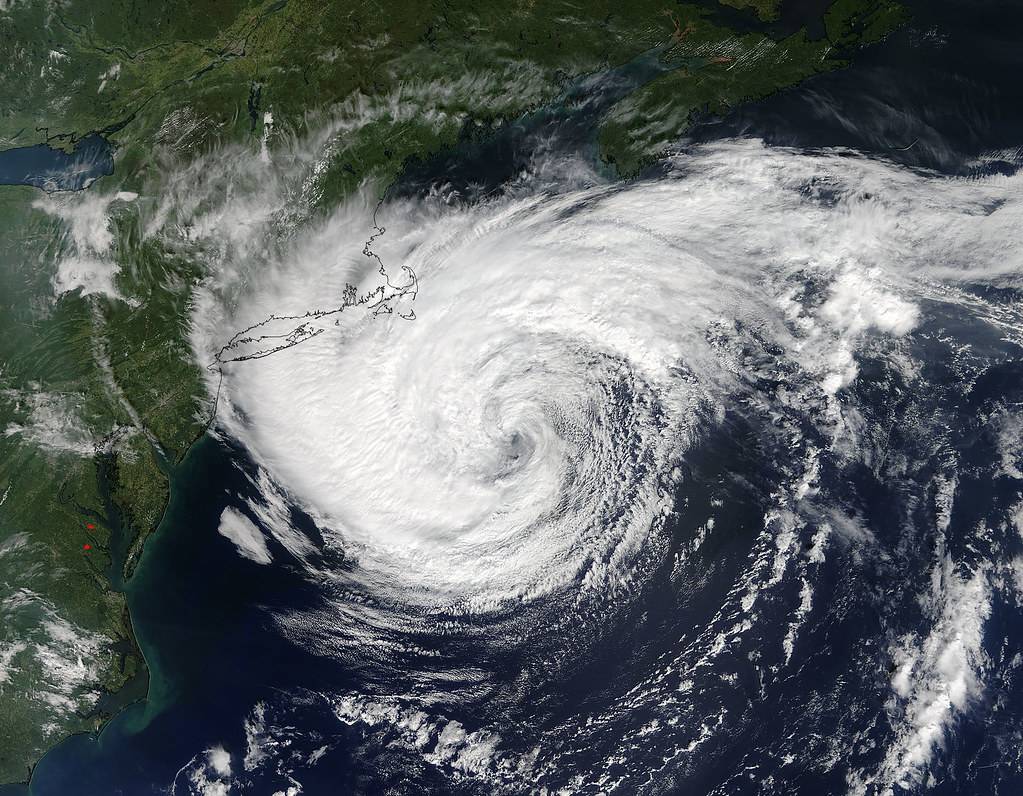 Downburst Analysis
Downbursts, called a microburst when its diameter size does not surpass 4km, are also included in the list of atmospheric events that can affect public and industrial environments.
This event, which can cause substantial damage, consists of a powerful air downward current that, upon reaching the surface, expands in every direction. Due to its local nature, it requires a detailed meteorological analysis and even the use of high-resolution numerical models.
The Aphelion's meteorology team has knowledge and experience in producing reports which seek to quantify the probability that this type of meteorological event is responsible for the structural damage that has occurred in industrial facilities (for example, a wind farm or its wind turbines).
The WRF (Weather Research and Forecasting) model, along with meteorological data recorded in the area, works as a support tool during the data analysis.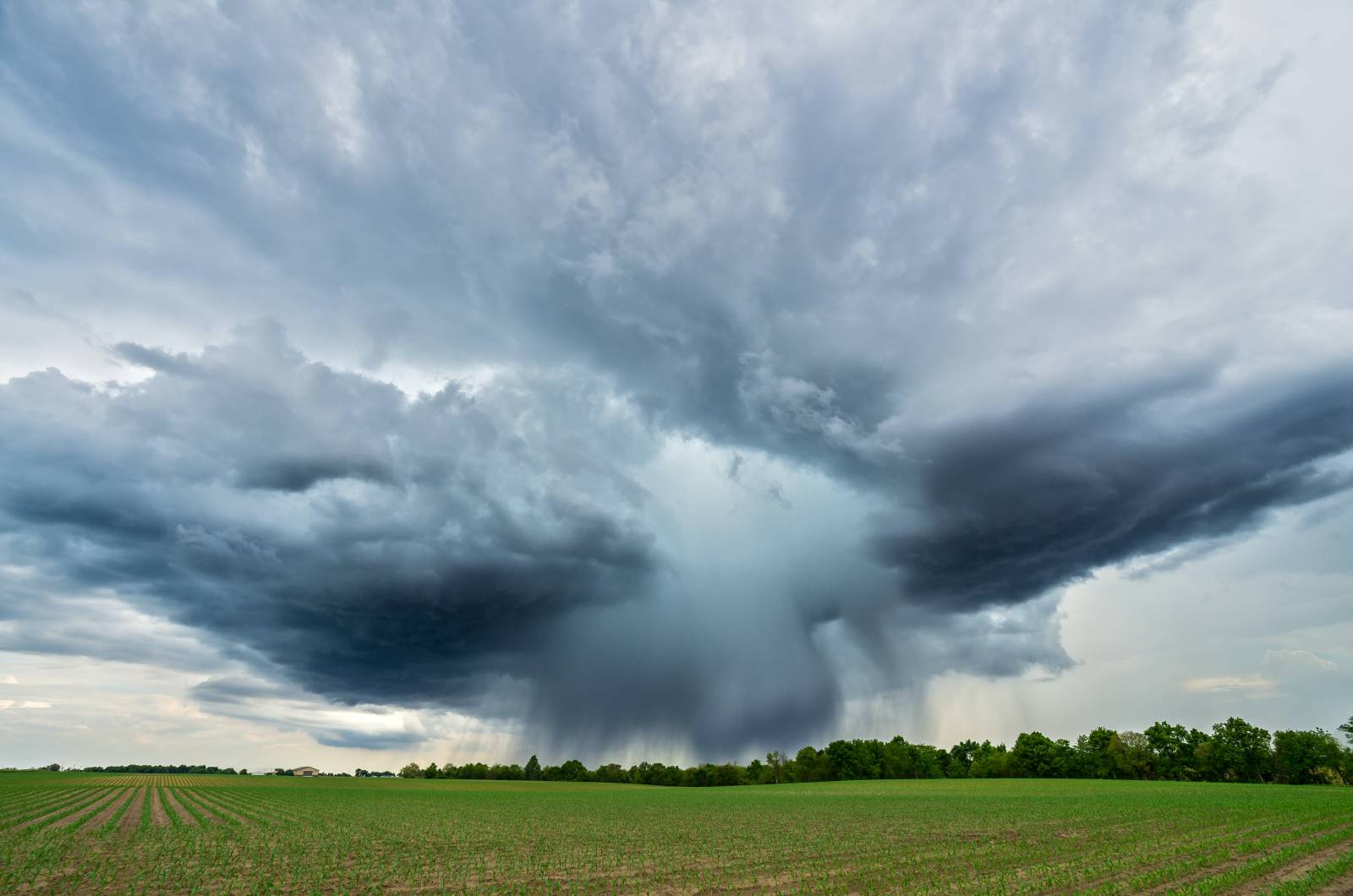 Hail risk analysis
Hailstorms are one of the meteorological phenomena that causes the most damage to large solar plants. To offer support during the phases prior to the plant´s construction, the Aphelion team prepares climatological reports which objectives are to estimate the average return period of this type of event for the selected geographic target.
Two data sources are necessary to conduct these studies:
- Large hail observations from official sources.
- Reanalysis data of specific meteorological variables, with a reference period of at least 30 years, in order to improve the consistency of the final climatological report.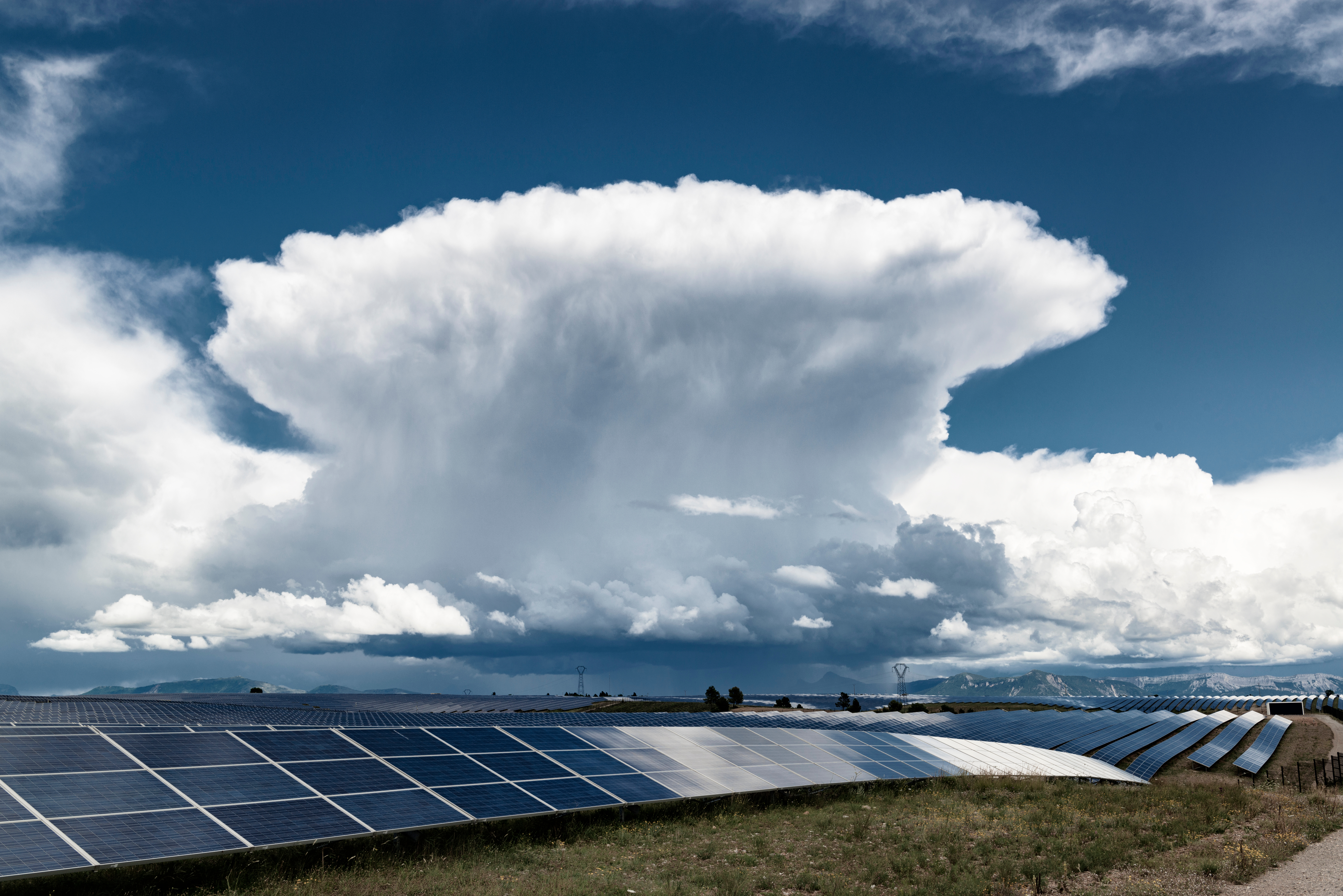 We'd like to hear
The same team that has developed Aphelion will be giving support to our users. Therefore, all questions such as requirements, technical problems, and commercial inquiries can be sent to:
aphelion.info@solute.es
+34 674 339 951
Avda. Cerro del Águila, Edificio 2, Oficina 3 izquierda. 28703 San Sebastián de los Reyes, Madrid, Spain
EMAIL SENT